The unusual adventures of a Rodney Stoke writer, cowboy, soldier and hobo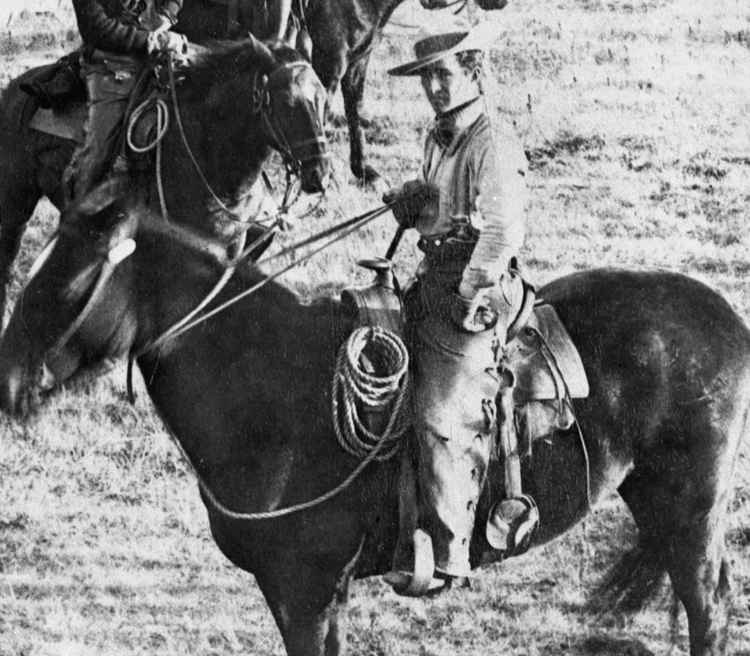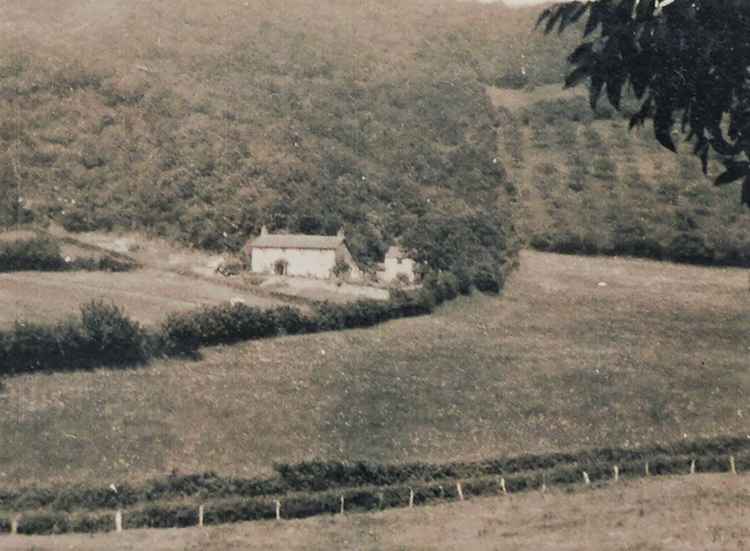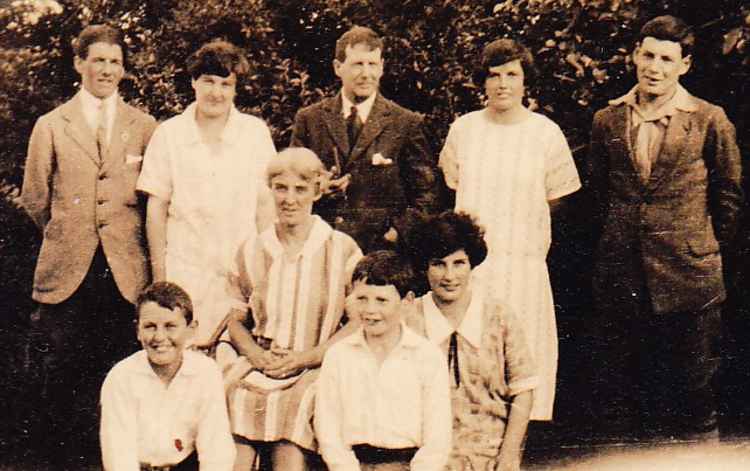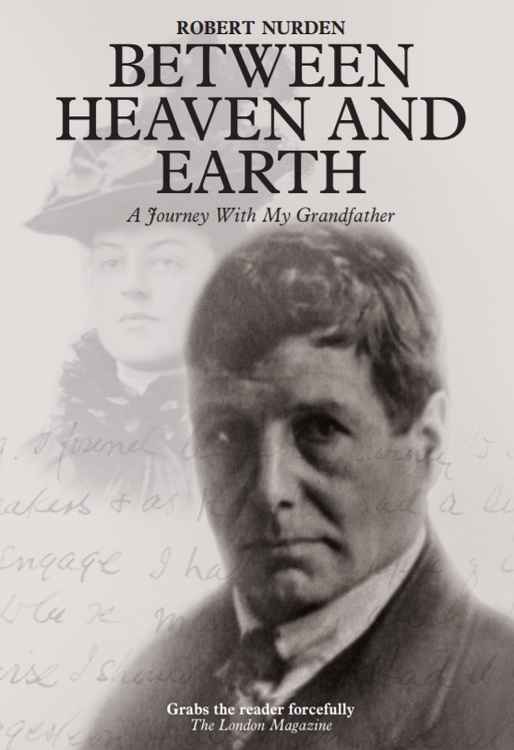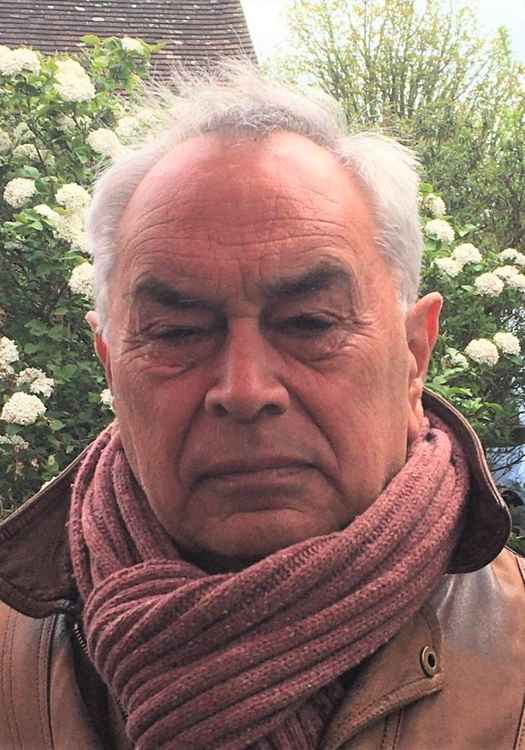 Imagine, if you will, a steam train chugging along the old Strawberry line in north Somerset exactly 100 years ago.
Somewhere between the villages of Westbury-sub-Mendip and Draycott, a teenage girl pulls the communication cord. The train brakes and stops, she flings open the carriage door, jumps down, climbs over the fence and runs across the fields to Rodney Stoke. That woman was my Aunt Phyllis and this was her way of returning home after shopping trips to Wells.
It was one of many pranks that she and her brothers and sisters got up to during their five idyllic years in the Mendips. And it's a story I relate in Between Heaven and Earth: A Journey with my Grandfather, which is my biography of my unorthodox relative, Stanley James (1869-1951). He and I overlapped by only seven months so I don't remember him.
During those carefree days in the early 1920s, my grandfather was often absent in London, trying to earn money as a freelance journalist and editor of a peace journal in order to provide for his young family. Those times he did return, he whiled away the evenings in their tumbledown cottage in Wood Lane at the foot of the Mendips with stories of his exotic adventures.
He told them about his time as a cowboy, shepherd, newspaper reporter, navvy and hobo in the Canadian West in the 1890s and how he joined the US army and fought in the Spanish-American war. But soon pressure of work would force him away from his rural hideaway back to London. Nevertheless, the charms of Somerset stayed with him and provided much inspiration for his writing.
"We used to get up early and walk to the top of the Mendips and pick the mushrooms," my mother Kitty told me. "Some days there were far too many for us to eat." So, they took them to the station where they were transported to London restaurants. Surplus strawberries from the garden would have been part of those consignments, too.
Stanley wrote that conditions at the cottage "were as primitive as those of a prairie shack, but no one seemed to mind". This view was not shared by others. There was no running water, so they had to collect it from a nearby spring. The kitchen was a lean-to at the back of the house and the property suffered from severe damp problems. The seven children were forced to share beds and sleep top and tail.
One summer the children cycled the 15 miles to Weston-super-Mare to spend the day at the beach. The problem was there weren't enough bikes so they invented a shuttle system in which half the party cycled ahead while the others walked behind. After a few miles, the advance party threw the bikes into a roadside ditch and walked on. The second party reached the pick-up point and continued until they caught up with the first group – and so on to Weston-super-Mare.
Back home that evening, they found that Stanley had arrived and once again he turned back the clock to his days in the Rockies. He told them how he used to round up and brand the cattle, guard 2,000 sheep against attack by coyotes, work as a reporter on the Calgary Herald, help build the Crows Nest Pass Railway and jump trains as a hobo on the 2,000-mile journey to Toronto. He then enrolled in the US army and saw action against the Spanish in Puerto Rico while doubling up as a war reporter before nearly dying of yellow fever.
In 1899, at the age of 29, he returned to England, met Jess and married her two years later after landing a job as Congregational minister in Teignmouth, Devon. Later he was offered the job of minister of a church in Walthamstow, north-east London. It was certainly the challenge he'd been craving. Over the next 10 years he embraced virtually every progressive political, cultural and religious movement, thereby alienating traditionalists in his church. He supported communism, women's emancipation and pacifism in the First World War, the last of which went down like a lead balloon.
More scandal was to come. Enter three beautiful women, each of them part of the church's radical arm. Stanley conducted an affair with one of the girls and had passionate liaisons with the other two.
I found this out after reading hundreds of these women's secret letters and diaries in the Women's Library of the London School of Economics. There is no space here to go into these documents in detail but in my book I quote them extensively and they make amazing reading. Quite how much family, friends or Stanley's congregation were aware of his dalliances I don't know, but by December 1916 he had resigned.
There followed another restless period in which he worked for pacifist organisations and shared an office with the philosopher Bertrand Russell. He then converted to Rome in 1923, became a celebrated Catholic commentator and counted G K Chesterton among his friends. He was best known for his autobiography, The Adventures of a Spiritual Tramp and a book about conscientious objectors, The Men Who Dared. He also wrote for the Catholic Herald and the Christian Commonwealth among many other publications.
My grandfather died in 1951, earning himself an obituary in The Times. He was feted for both his spiritual writing and for stories of his escapades in Canada and the Caribbean. But it was Somerset between the wars - and in particular the Mendips - that provided him with the breathing space he so badly needed to express his complex thoughts and ideas.
Between Heaven and Earth: A Journey With My Grandfather (ISBN: 9781838447700) by Robert Nurden is available from the author's website: www.robertnurden.com, from Amazon, mainstream distributors and independent bookshops.